The POS app includes session management and the possibility of printing a session summary when a session is closed.
To access session management, open the menu and select the icon Sessions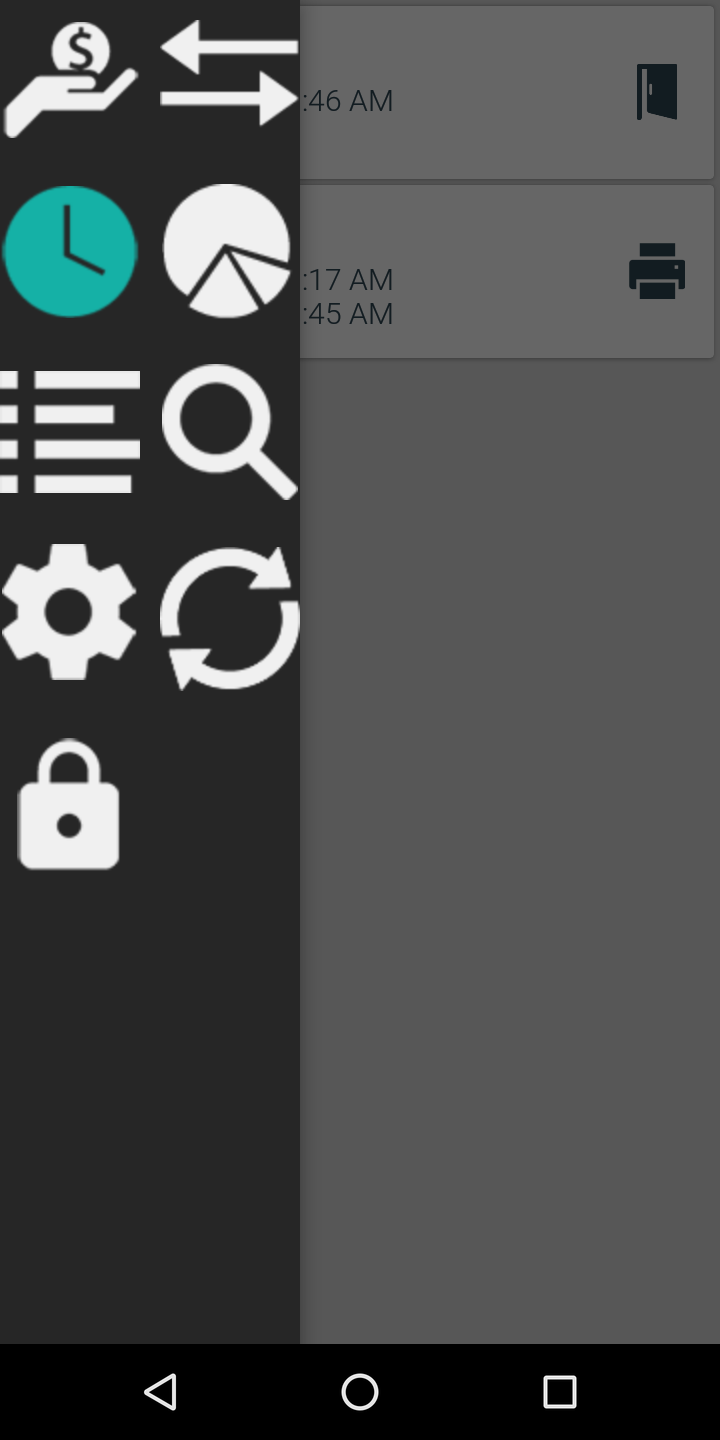 The current Session is the first in the list. Previous sessions are displayed above in chronological order from most recent to oldest.
To close the current session, click on the icon
.
To print a closed session, click on the icon
.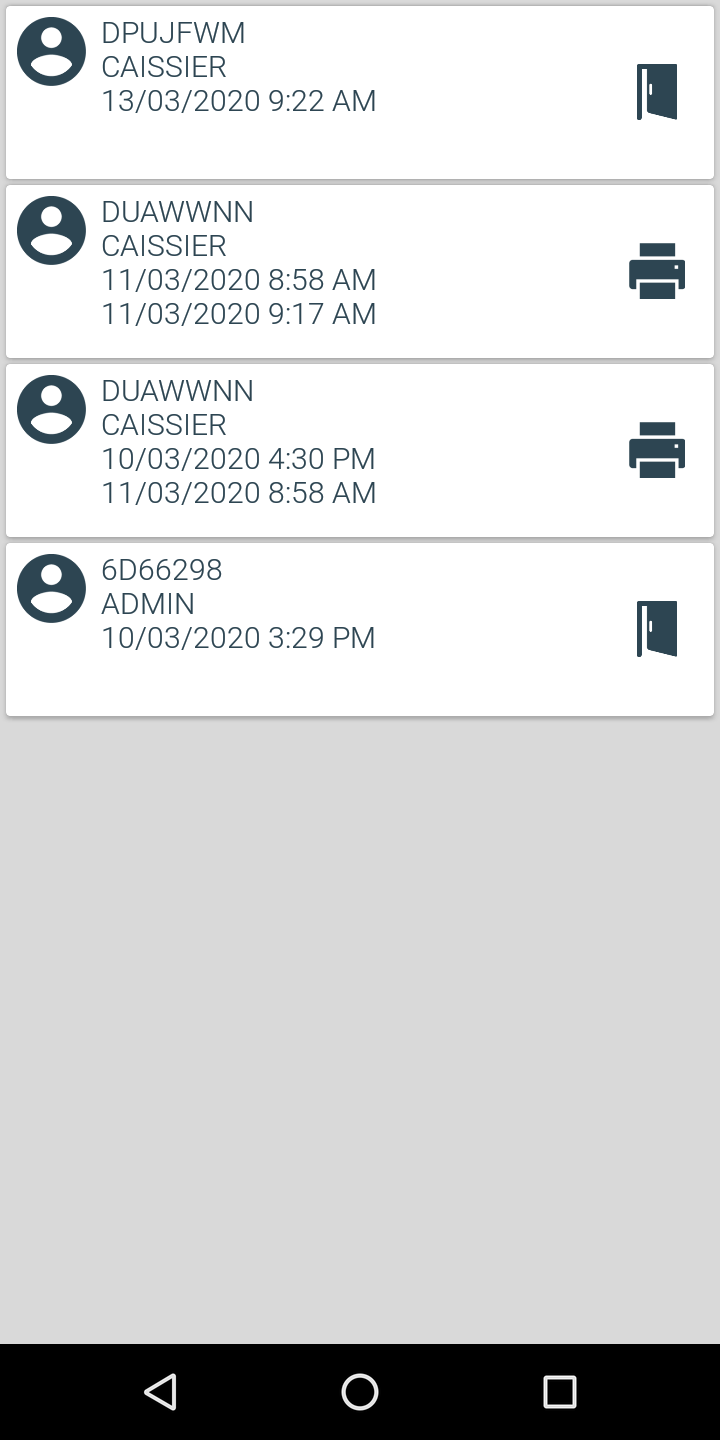 For each session, the number of transactions (sales and cancellations) and the total amount of transactions (Sales and Cancellations) are displayed.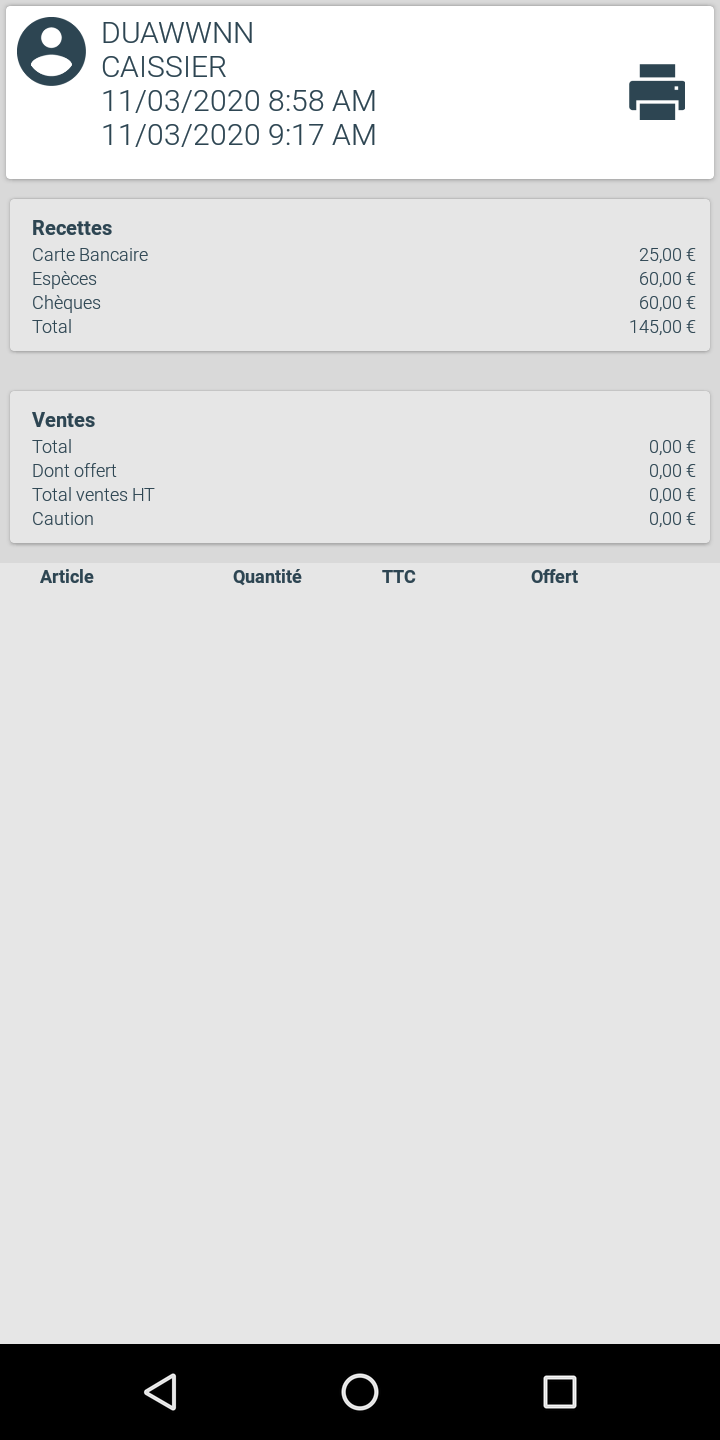 Attention
A session opens at the first transaction.
After closing a session, the new session does not open until after the next transaction
Info
You can manage session display rights via staff badges directly from the back office