To access the history of transactions made by the terminal, open the menu and select the Transaction logo.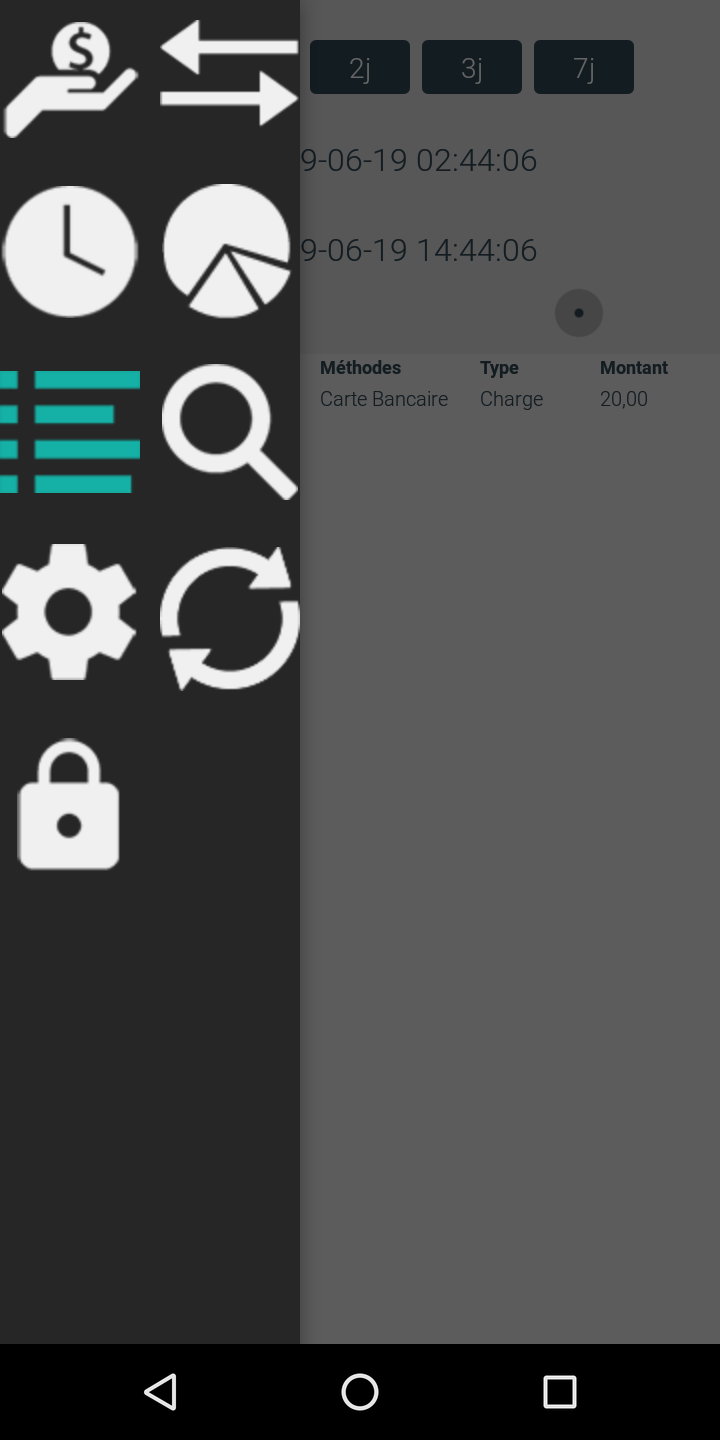 Once in the History menu, you have access to all the transactions carried out on this terminal.
The information displayed is: the date, the amount and the type of transaction (sale or cancellation)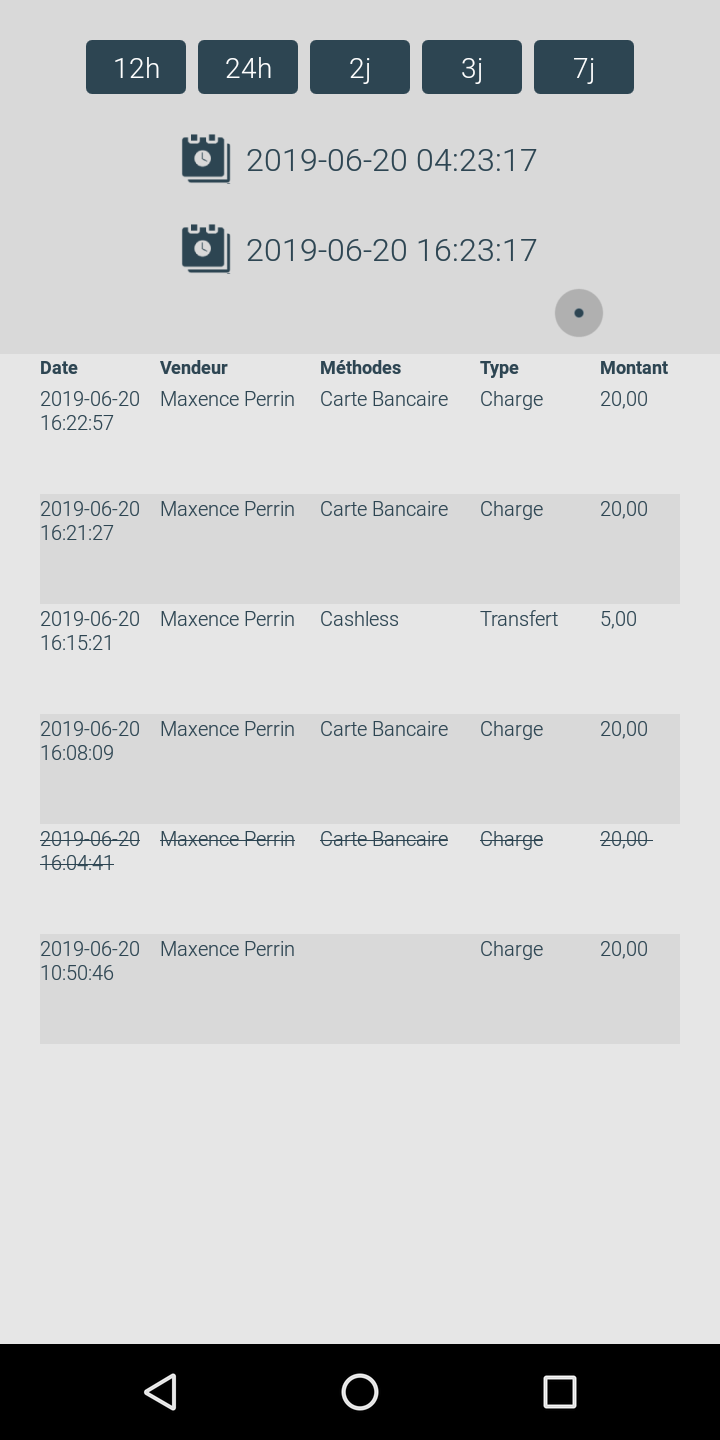 By clicking on a transaction, it is possible to display more information: the time of the transaction as well as the long ID of the medium used to make the transaction.