| | |
| --- | --- |
| Available with | |
This article presents the content of the Cashless SYNC application when you discover your terminal and its apps.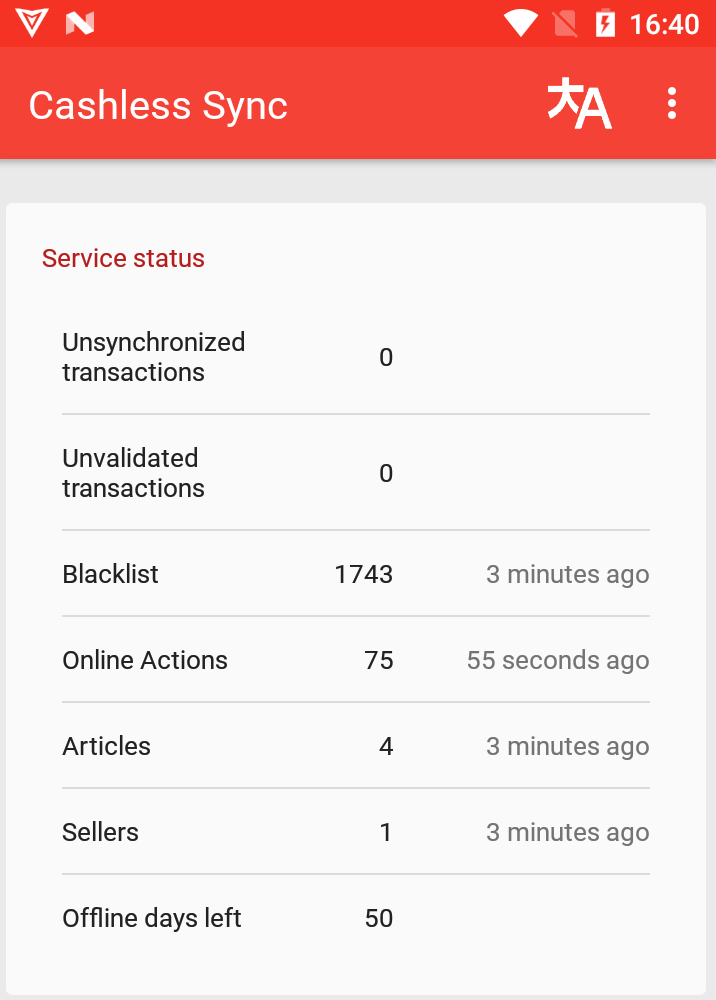 .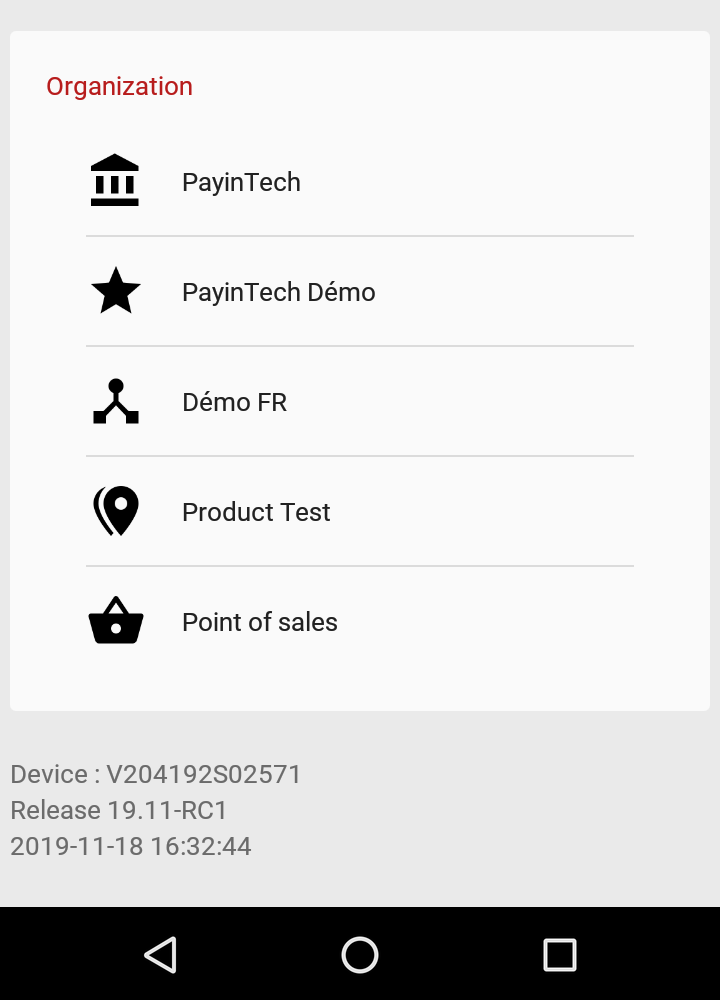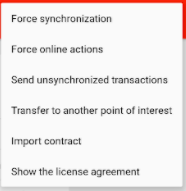 Unsynchronized transactions: for these transactions to be sent to the server, you must "Force synchronization". When the list reaches 0, all transactions have been synchronized and can be found in your exports. Only synchronized data is available in raw exports and in the Reporting interface.
Uncommitted transactions: transactions awaiting registration validation
Blacklist: blocked media
Online actions: all loads on cashless.fr and pre-sales awaiting delivery
Articles: number of articles configured on this profit center
Sellers: number of Staff Tags configured on this profit center (which can therefore unlock the POS application on this terminal)
Offline days left : Time remaining offline. A device that remains offline for too long (7 days by default without synchronization with the Core) will not be able to process transactions.
Organisation Name
Cashless System name
Merchant name
Profit Center
Profit center type
Device : Device's serial number
Release : name of the app's version
Hour and date of the latest version released
Forcer synchronisation : This allows you to retrieve any modification made on your Profit Center, whether it is an addition / modification of means of payment, item, staff badge, or any other modification. This allows you to retrieve the up-to-date configuration of the Profit Center.
Force online actions : You can recover more quickly the top-ups made online, which have not yet returned to your terminal due to a too slow WiFi network.
Send unsynchronized transactions : Immediately transfers transactions recorded on the terminal to the Back Office, without waiting for natural dispatch. It will be useful to perform this action at the end of the service, in order to be sure that all the transactions will be synchronized.
Transfert to another point of interest : Allows to toggle the configuration of a new Profit Center by entering a code or by scanning the QR code of the new Profit Center.
Import contract : allows you to load the configuration manually, via USB key (USB / microUSB adapter required)
Show the licence agreement : View the license agreement you accepted.
.