You are currently in the Payintech.IO Knowledge Base.
This is all the articles, videos and documents you have access to at the following address: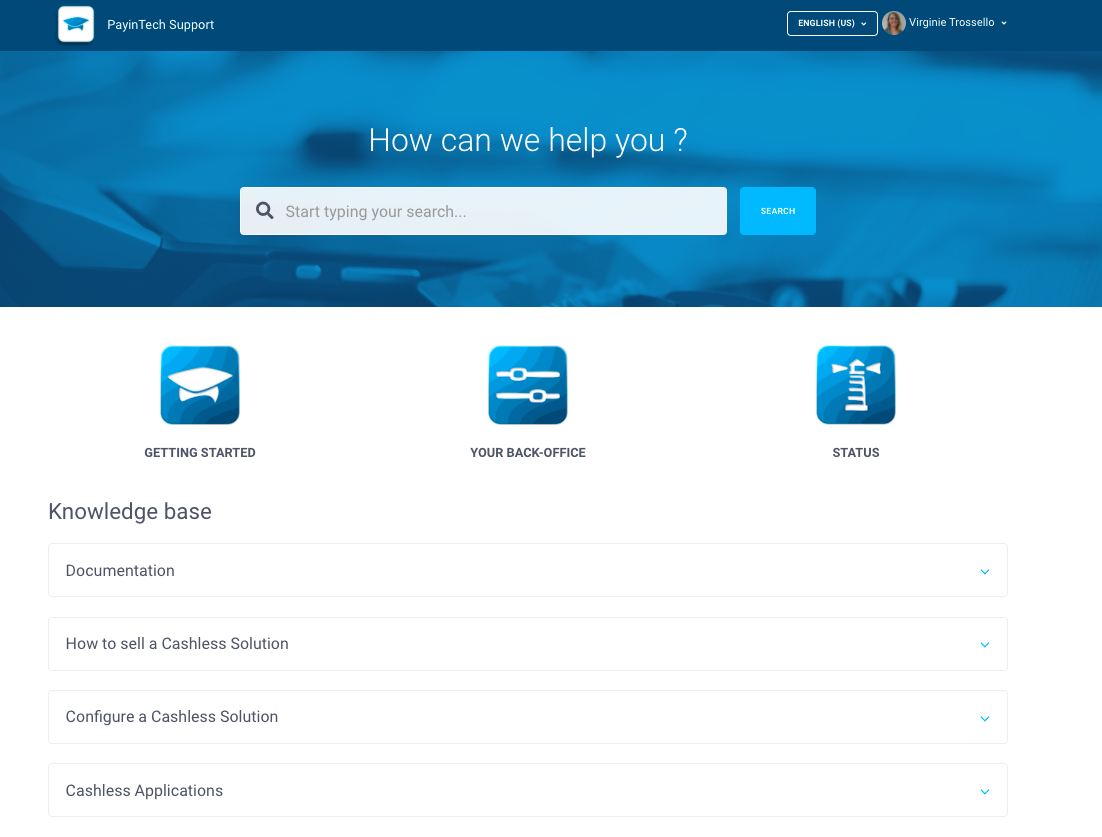 You will find all the information you need with step-by-step articles to help you set up your back office, training videos, additional tips to take control of your Cashless system, etc.
If you do not find the information you want, you can also contact the PayinTech team.
Contact us